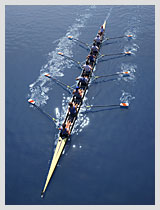 Dedication and commitment to excellence
Seeking and retaining people that understand and believe in our core values is the foundation to our success and overall development. It is important that we maintain certain core values and measure each person against those values. We believe that our core values have everything to do with where we are today and where we will be tomorrow.
We strive to create an environment that encourages creative thinking, open and clear communications, employee cohesiveness and resolute dedication and commitment towards company objectives and goals.
It is important that we are knowledgeable in our field and confident in our abilities while recognizing opportunities for learning, growth and development.
It is a fundamental necessity for the company and its employees to operate with the utmost integrity to ensure we are a trustworthy organization for our teammates, customers, vendors and the community.
Creating forward thinking processes and implementing advanced concepts are ideals we value and believe will continue advancing our reputation as a recognized and respected leader in our industry.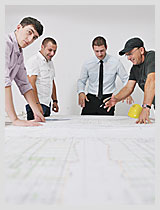 What We Do
Established in 2000, Odyssey Power delivers maintenance, repair and turnkey services to customers with backup power equipment requiring seamless continuity in their operations and peace of mind that their service providers will respond swiftly and are properly equipped to troubleshoot, provide solutions, and repair equipment failures.
 Our field team averages over 20 years of industry experience delivering comprehensive maintenance services, experienced repair recommendations and quality workmanship to ensure up-time to business operations.
 Where We Service
Headquartered in Orange County California, with additional offices in Vista and San Jose, Odyssey Power is positioned to be the premier service provider on the West Coast. We support customers in California with  a service network across the U.S. to reach most out-of-state facilities.
Who We Are
With a comprehensive approach to service, Odyssey Power is uniquely positioned to service multiple types of backup power equipment along with leading equipment brands becoming a single source service provider for decision-makers looking to simplify their work schedules, receive significant value, and shape a long-term and effective customer-vendor relationship.
 What We Believe
We believe in asking questions and listening to our customers responses to help establish and guide how we improve and deliver services that matter. Our destination is to establish and create value for our customers through learning, improving and evolving what we do and how we do it. At Odyssey Power, we believe that it takes topnotch individuals to build a great company. We accomplish considerably more as a team where Everyone contributes and adds value to our mission of being the premier service provider in our industry.