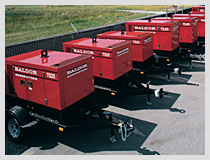 You want to ensure you have covered all your bases when it comes to protecting your operations from power anomalies or outages. Whether it is a disaster response, a planned large scale project or a simple equipment replacement project, a temporary rental solution can fill in the void and provide protection and peace of mind during the exposure period.
We offer both short and long term rental solutions that will fit your specific application with the inventory and resources to design any configuration and capacity of UPS or generator. From supplying equipment, delivery, installation, hook-up and startup, we can meet your needs and be your preferred vendor for critical and emergency power support.
Equipment rental solutions become a viable option when you consider the following:
Need arises through an emergency situation

Reducing capital expenses

Reducing equipment liability and repair costs

Portable requirements

Uncertainty of future power requirements
We also offer long-term rental programs offering new or used equipment including installation, maintenance and ancillary equipment or services.
Contact one of our rental specialists at 800 675 4545 for further details!
Equipment Leasing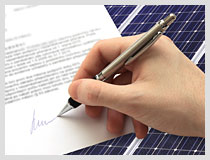 We work closely with leasing companies that specialize in providing customized equipment leases, which can include equipment and related services such as installation, start up and maintenance agreements.
The leasing options range from $1 buyout to fair market value leases.
Below are a few reasons why leasing or financing may make sense for your particular situation:
Improves cash flow

Preserves lines of credit

Hedges against inflation

100% financing available

Potential savings on taxes

Payment options and flexibility available

Taking advantage of the latest technology